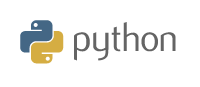 Source Code/Patch
The version that applied patch was released as RC1-p1 because there was a serious bug in 1.0-RC1.
If you have already downloaded 1.0- RC1, we recommends the replacement with 1.0-RC1-p1.
Pre-built Package (Windows)
Python2.4
Python2.5
Python2.6
Pre-built package (UNIX)
You can install rpm/deb packages with apt-get and yum from OpenRTM-aist's repository. Refer to Documents for C++.
Release note: 1.0.0-RC1
OpenRTM-aist-Python-1.0.0-RC1.tar.gz -- 09/08/13

Officially based on OMG RTC Specification 1.0
Support new data port 1.0
Miscellaneous bug fixes
Requirement

omniORBpy
 Supported Version: 2.3, 2.7, 3.2
Tkinter
 need for GUI Component

Supported Python (Verified)
Supported OS (Verified)

Debian4.0-i386
Debian5.0-i386
Fedora release 10 (Cambridge)-i386
Fedora release 11 (Leonidas)-i386
Ubuntu 8.04-i386
Ubuntu 8.10-i386
Ubuntu 9.04-i386
Vine Linux 4.0 (Latour)-i386
Vine Linux 4.1 (Cos d'Estournel)-i386
Vine Linux 4.2 (Lynch Bages)-i386
Windows XP
Windows Vista
Previous