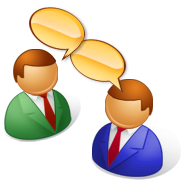 You can find not only official RT-Components but also third party RT-Components in this section. By creating an account on this web site, you can also create your own project pages to distribute your RT-Components, tools and so on.
There are four project categories.
RT-Component: RT-Components for use with RT-Middlewares.
RT-Middleware: OpenRTM-aist and other related middlewares, including extension modules.
Tool: Various kinds of tools, such as RTSystemEditor and rtshell.
Specification and Documentation: This includes specifications, interface definitions and other documentation projects.
After creating account and sign-in, please select
Create new project
to create your project.