Overview
It is a sample of ExecutionContext triggered by external input (event).
Run ExtConsoleIn.bat and ExtConsoleOut.bat to launch the two sample components.
After starting both components, execute ExtConnector.bat to connect between the ports of the two components.
Start screen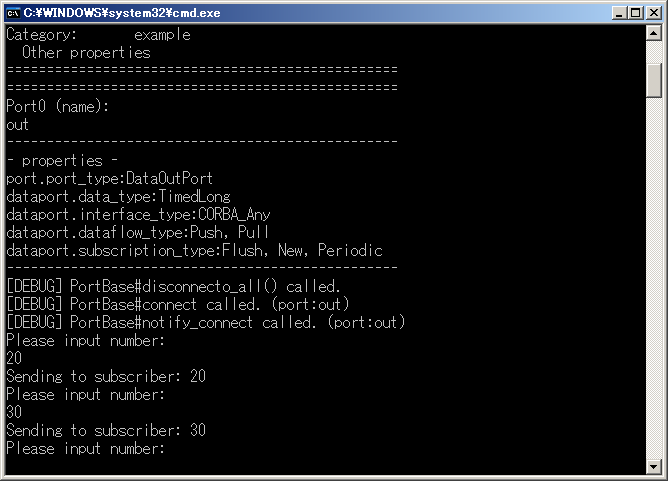 ExtTrigger execution example(ExtConsoleIn)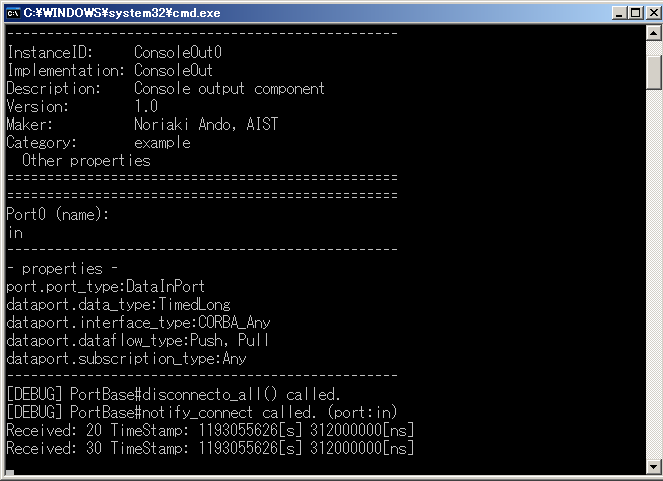 ExtTrigger execution example(ExtConsoleOut)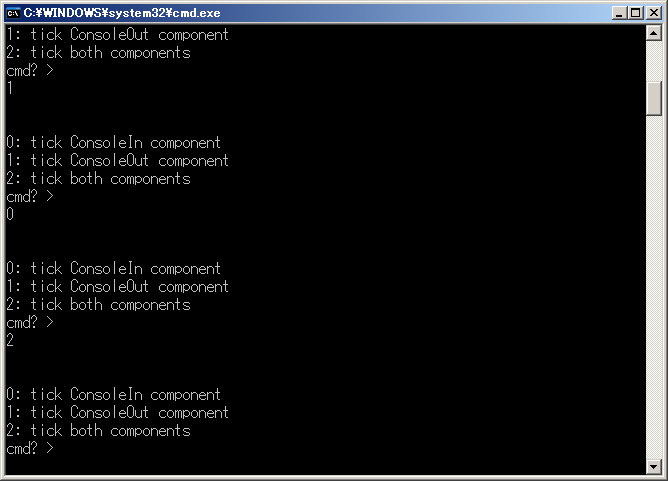 ExtTrigger execution example(ExtConnector)
If the connection between Ports is successful, a menu is displayed on the console that executed ExtConnector to select which component to be triggered. With this input value, each component executes its processing one cycle at a time.