It is a function to export the contents input and set in RTC profile editor to external file in XML format, YAML format, and import the exported file. Clicking the [Export] button on the basic profile input page selects the destination for exporting profile information, and clicking the [Import] button displays the file dialog for selecting the profile information of the import source.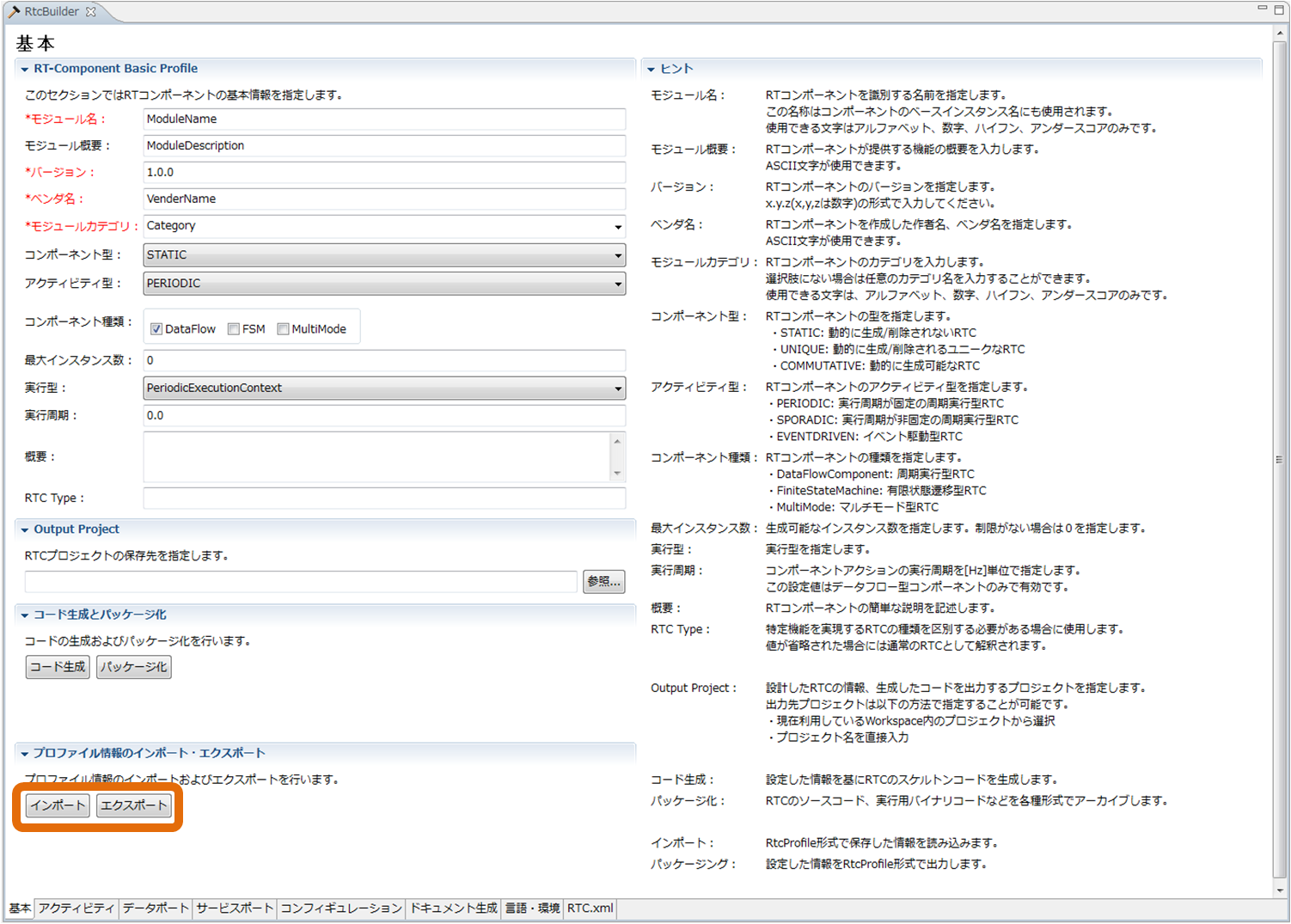 Profile export/import function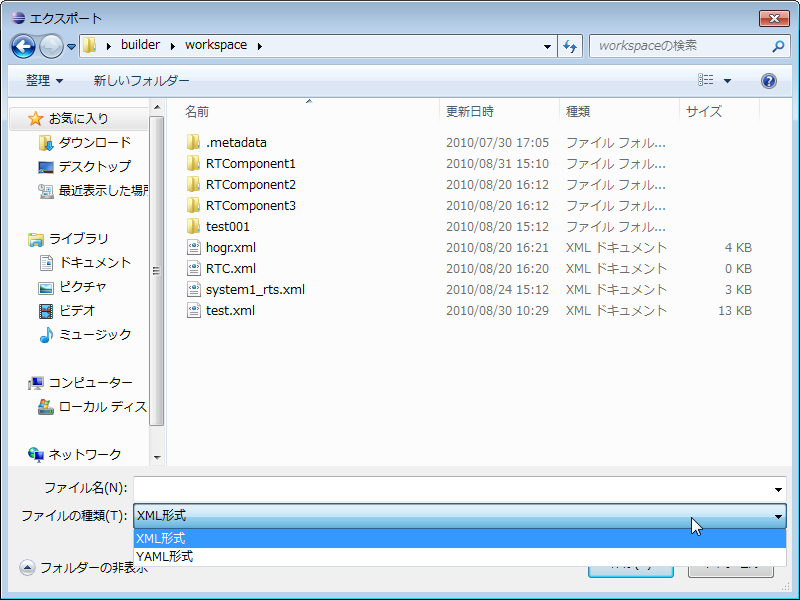 Profile export dialog

* The format for export processing can be selected by "File type" in "Export" dialog.